Welcome
on our website. You will find many helpful information about our company. Furthermore you are able to get an idea of our products by viewing our gallery which is updated regularly. News and changes concerning our services will also be published on this site. Do not hesitate to contact us if you need more information or solutions for special affairs.

Full-Service
We go along with you by starting from a first idea until the finished product. It can be a part with dimension of few millimeters for medical purposes or heavy assemblies for steam turbines for example. Besides we are able to realize individual constructions and machines which should work in a special way to meet your demands. In case of questions just contact us!

Express delivery
Fast, Faster, Finke! Nowadays everyone follows the trend of ordering marginal batches with an extreme short request time. If something went wrong you need a partner who can deliver in an outstanding short time to prevent any downtime in your production and to guard you from losing money. You can trust in our express deliveries!
News
published on April 22nd, 2010
Who we are
Modern engineering is characterized by highest industrial manufacturing quality, it invests in forward-looking technologies, it cares for natural/social environment and follows an economically priced production. The indispensable base for that are motivated and qualified employees with expert knowledge.

Quality, flexibility and creativity are strengths we trust in each day. We are always faced to new challenges and try to solve them in the most efficient way. That is fundamental for delivering high-quality products to our clients as well as being an important member in their powerful supply chain. These principles guarantee a highly synchronized and cooperated partnership.
History
Started in 1969 Hans Finke had one manual turning lathe. After a little while he was fixed and major supplier in producing special parts for various well-known companies. To handle the rise of orders he invested in new machines prevalent turning lathes, milling machines and machining centers to optimize manufacturing those parts. By investing in newest technology he was able to tweak times step-by-step to an optimum in order to cut prices.

Today we mainly own high-precision CNC machines with newest technology for manufacturing in the most efficient way.
What we do
Whether prototype, replacement part or repetition part - we will realize any desire. If you have needs of particular importance you can trust in our outrageous fast shipment.


Turning (conventionally/CNC)
Milling (conventionally/CNC)
Hardening/tempering/nitrogen hardening
Welding (MIG/MAG/WIG)
Development/assembly/picking
Grinding/polishing
all variants of finishing
Express delivery: possible within 1h
Details of production
Following materials can be processed.


any kind of steel (e.g. chromium-molybdenum, tool-steel, HSS)
plastics
brass, aluminium, gunmetal, bronze
miscellaneous alloys (e.g. titan)
cast iron
Lot sizes


single part, prototype, sample part
serial production: up to 50.000 pcs.
Machinery in operation
Our clients can expect highest quality because we use machines which meet their requirements in every way. Equipped with powered tools, Y-axis, outlet.

Diameter: 2mm - 750mm, (conventionally: up to 140mm)
Length: up to 1100mm, (conventionally: up to 3200mm)

Our machining centers are featured with automatic pallet changer (vertically/horizontally) as well as fully equipped tool magazines with automatic tool changer.

Traverse paths of all axes: up to 700mm
Further equipment ...
... for optimized production.
automatic charging with featured magazine
robotic palletizer for autonomic non-stop operation
automatic welding machine
In-House heat treating/surface treatment
curing oven (up to 1100°C)
Quality
Quality has highest priority during the whole manufacturing process.

Adherence to delivery dates, profitability and precision are the most important findings in our workflow and these skills require permanent assignment to achieve best results and satisfying all of our clients needs.

In order to hold that high level of quality it is always necessary to ensure a dynamic development of internal flow structures and improvements in sectors with low performance values.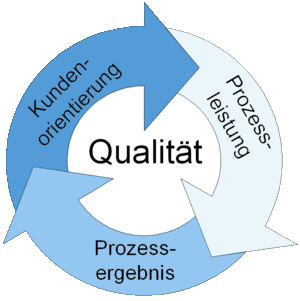 Imprint
Hans Finke GmbH & Co. KG
Zeppelinstraße 4
32051 Herford
Germany

Tel.: +49 (0) 5221 / 32 750
Fax: +49 (0) 5221 / 32 930
Web: http://www.finke-cnc.de/
E-Mail: info@finke-cnc.de

Legal Form: Limited Partnership
Reg. Court: Bad Oeynhausen
Reg. Number: HRA 3761

General Manager: Josef Matuschok


Contact
General Management
Josef Matuschok
Technical Director, Sales

Tel.: 05221 / 32 750
Fax: 05221 / 32 930
Mail: jm@finke-cnc.de


General Management
Denis Matuschok
Comm. Director, TQM, IT, CAD

Tel.: 05221 / 32 750
Fax: 05221 / 32 930
Mail: dm@finke-cnc.de